A515/A516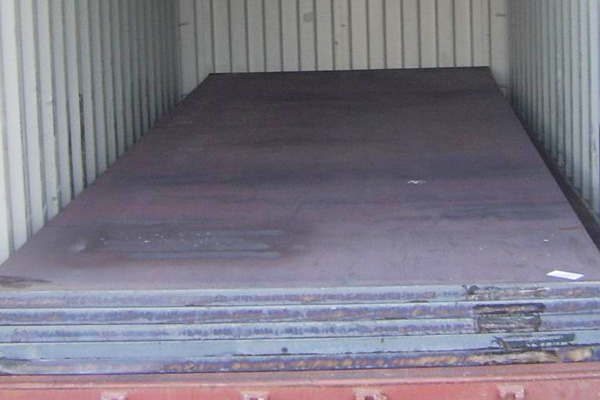 The A515 steel plate is primarily applied into intermediate and higher temperature service in welded boilers and other pressure vessels. As well as being available from stock all steel plate can be cut to size and shape according to your fabrication and design requirements and all work is governed by our independently accredited and regularly audited quality systems to ISO 9001.
Our plates are sourced from the highest quality steel manufacturers in the world and, like all our suppliers, these manufacturers have been vetted and assessed by our procurement team. This not only means that the quality of our stock is assured but also that our extensive supply partnerships offer the opportunity for us to supply non-stock items or non-standard sizes directly from the steel mill to our customers. Using this form of supply it is often possible to deliver much faster than "standard" mill lead times.
All of our plates and plate products can be delivered to customers anywhere in the world using the services of logistics staff.
A515/A516 Steel Plates Dimension:
Steel Grade
Executive Standard
Specification Range & Status on Delivery
Applications
20g,16Mng,15CrMog
12CrlMoVg,19Mng
22Mng,13MnNiCrMoNbg
GB713-97

1, Specification Range
Thickness: 8mm-300mm
Width: 1500mm-4020mm
Length: 3000mm-18000mm
Maximum Weight for Single Order: 25 Ton Status on Delivery: According to the performance and the requirements from clients, the status on delivery of steel plate can be hot rolled , controlled rolling, normalizing, annealed tempering, normalizing + tempering, hardening + tempering , etc.

2, Flaw detection & Through-Thickness Property
We are capable of manufacturing the steel plate with additional flaw detection and Z15-Z35 tear resistance ( Through-Thickness Property ), also can supply you with Z-Direction Steel Plate acoording to ASTM &A770 standard.

Widely used in petroleum, chemical industry, power plants, boilers and other fields,such as to produce reactors, heat exchangers, separators, spherical tank, oil tank, LPG tanks, nuclear reactor pressure shell,boiler drum, liquefied petroleum gas cylinders, hydropower high-pressure pipes, Turbine vortex shells and other equipment and components, etc.
20R,16MnR,15MnVR
15CrMoR,13MnNiMoNbR
15MnNbR,15MnVNR
GB6654-96
16MnDR,09MnNiDR,15MnNiDR
GB3531
12Cr2Mo1R,14Cr1MoR
07MnCrMoVR,07MnNiCrMoVDR
GB150
SB410,SB450,SB480
JIS G 3103
SPV235,SPV315,SPV355
SPV410,SPV450,SPV490
JIS G 3115
SGV410,SGV450,SGV480
JIS G 3118
SBV1A,SBV1B,SBV2,SBV3
JIS G 3119
SEV245,SEV295,SEV345
JIS G 3124
HI,HII,10CrMo910,15Mo3
13CrMo44,19Mn6
DIN17155
BHW35
Thyssen
13MnNiMo54
Dillingen
1Cr0.5Mo,2.25Cr1Mo
1.25Cr0.5Mo
special purpose & condition
(S)A299M
(S)A515M(Gr.60,65,70)
(S)A516M(Gr.55,60,65,70)
(S)A204M(Gr.A,B,C)
(S)A387M(Gr.11,12,22)
(S)A537M(CL.1,CL.2)
(S)A662M(Gr.A,B,C)
(S)A302M(Gr.A,B,C,D)
(S)A737M(Gr.B,C)
(S)A738M(Gr.A,B,C)
(S)A533M(I,II)
ASTM/ASME
P235GH,P265GH,P295GH
P355GH,16Mo3,13CrMo4-5
10CrMo9-10,11CrMo9-10
EN10028-2
A42,A52,A48
NF A36-205
20MnHR,20HR,16MnHR
special purpose & condition
161G430
BS1501
A515/A516 Steel Plate for Boiler Fabrication