Steel Plate
Steel Plates Fabrication:
The steel plates fabrication services consist of pretreatment line, bending & rolling, and cutting according to your design and drawings. Steel plates pretreatment line includes roller conveyor system, shot blasting machine, automatic spray paint system, drying room, Blasting dust remove system, paint mist filtering system and electronic control system.
Steel pretreatment line process refers to the processing of before steel plates- raw state surface shot blasting and coated with a protective primer processing technology. After pretreatment, steel products may improve the mechanical and corrosion resistance of metal components to enhance the fatigue resistance of steel, extending its life, but also can optimize the surface of the steel production process state, which is conducive to CNC cutting and precision blanking. In addition, due to the regular shape of steel sheets before processing, it is conducive to mechanical descaling and automated spray paint, so the use of steel pretreatment can greatly improve the efficiency of clean-up work, reduce labor intensity and pollution clean-up operations on the environment.
Steel Plates Pretreatment Line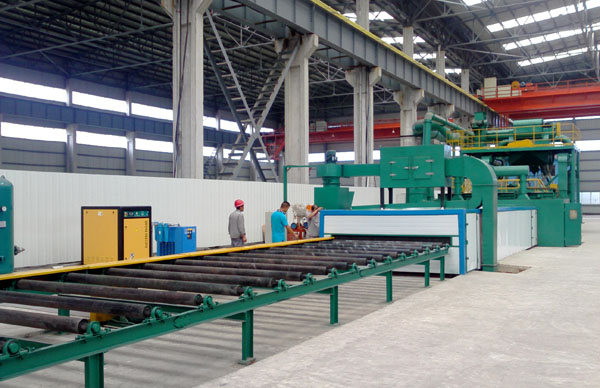 Roller Conveyor System for Steel Plates Fabrication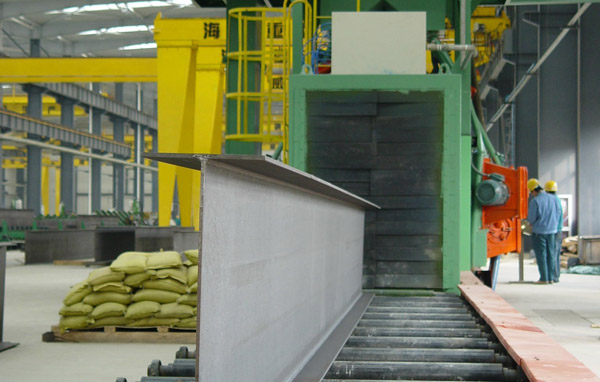 Shot Blasting Machine
Automatic Spray Paint System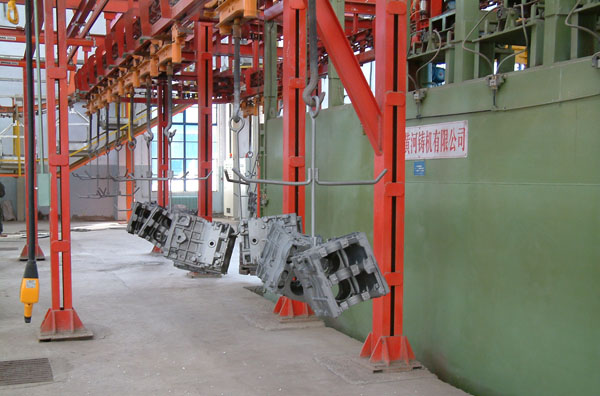 Pain Mist Filtering System