A242
ASTM A242 steel is a high strength low-alloy structural steel ASTM specification with improved atmospheric corrosion resistance. This specification is normally applicable to steel plates through one-half inch in thickness.
The atmospheric corrosion resistance of A242 is substantially better than that of carbon steels such as A36 and A572-50 with or without copper addition. When properly exposed to the atmosphere, A242 is suitable for many applications in the unpainted condition. ASTM 242 is a weathering steel which develops a natural rust patina which protects the steel from exposure.
ASTM A242 has a 50ksi minimum yield strength and a 70ksi minimum tensile strength.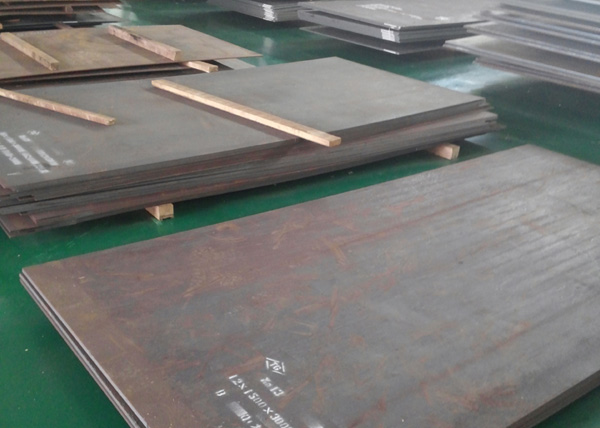 Properties of ASTM A242 Steel Plates:
| | | | |
| --- | --- | --- | --- |
| Component Elements Properties | Metric | English | Comments |
| Aluminum, Al | 89.3 - 93.1 % | 89.3 - 93.1 % | As remainder |
| Chromium, Cr | 0.15 - 0.25 % | 0.15 - 0.25 % | |
| Copper, Cu | 3.7 - 4.5 % | 3.7 - 4.5 % | |
| Iron, Fe | <= 0.80 % | <= 0.80 % | |
| Magnesium, Mg | 1.2 - 1.7 % | 1.2 - 1.7 % | |
| Manganese, Mn | <= 0.10 % | <= 0.10 % | |
| Nickel, Ni | 1.8 - 2.3 % | 1.8 - 2.3 % | |
| Other, each | <= 0.050 % | <= 0.050 % | |
| Other, total | <= 0.15 % | <= 0.15 % | |
| Silicon, Si | <= 0.60 % | <= 0.60 % | |
| Titanium, Ti | 0.070 - 0.20 % | 0.070 - 0.20 % | |
| Zinc, Zn | <= 0.10 % | <= 0.10 % | |